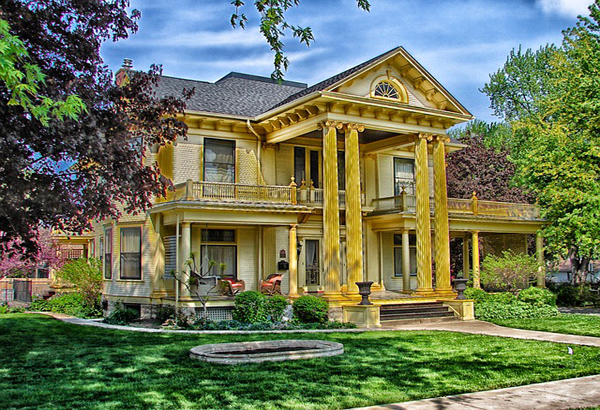 MANILA, Philippines –Why would you invest in Real Estate? Is it because of the idea that you can earn good income from renta lproperties without doing much work? Are you inspired by many success stories in house flipping? Perhaps, you just want to get to your financial goals sooner.
Whatever encouraged you to try Real Estate investment, know that it will require some work and the right mindset. Before putting some of your hard-earned money into a property, it's best to keep these things in mind first.
1. Have the determination.
If you're venturing into Real Estate investment hoping that you'll earn money easily, you might want to revisit your objectives. Remember that there's no such thing as easy money.
Renting out a property or house flipping or any type of real estate investment always comes with legwork and requires determination.If you are determined enough to be a successful real estate investor, create smart and realistic goals now and carefully plan your next steps.
2. Study and take action.
Part of the legwork is research, so learn as much as you can about real estate investment. But while there are many resources you can find on the internet, consider as well Investing in books and seminars to gain more knowledge. It's also wise to connect with experienced investors so you can listen to their insights and get some pieces of good advice.
But your research will just be in vain if you don't put the lessons into practice. Believe it or not, many people who say they want to start Investing in properties do read up a lot but always put off making the first step. This will never help you reach your financial goals. Make sure to take action.
3. Invest as soon as you can.
Are you wondering about when's the best time to invest in a property? Is it when interest rates are low? Is the start of the year a good time?
You can study the trends and predict the perfect time to get into property investment. But many investors believe that you're actually good to go as long as you have the money, better yet prospective properties to invest in.
"As soon as you have the (financial) capability and the decision to buy real estate property, please proceed to do so," 8990 Holdings, Inc. President and CEO JJ Atencio told Philstar.com when asked to give a piece of advice to millennials who are interested in Investing their money.
4. Consider going for a modest investment.
While it can be exciting to own a high-end condominium unit, you can save that for future investment when you are financially capable to expand your horizons. In the meantime, as a beginner, consider buying a property at a conservative price first.
Look at the condos, apartments or dormitories near schools.There are also affordable, good-quality houses in the provinces where real estate business is also booming. This gives you an opportunity to test the waters in the real estate industry and if the endeavor really works for you.
Deca Homes' properties, for example, can be owned for as low as P800,000. These are located in the outskirts of the metro, particularly in spots where young families could flourish. Their payment schemes are designed to help buyers own a home as soon as possible.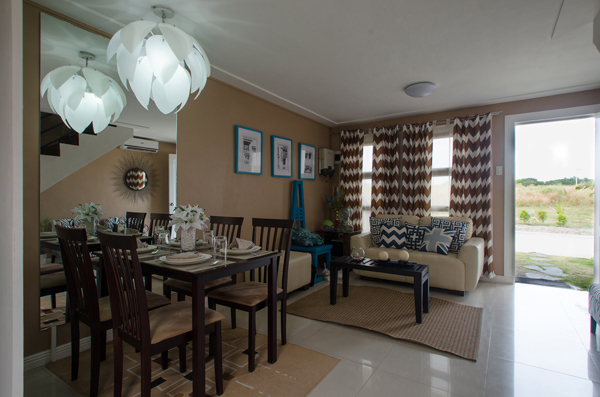 Interior of a model unit at Deca Homes Clark, Pampanga Deca Homes
To sum it up, investing in real estate will not give you easy money. But with determination, right knowledge, a concrete game plan and the best property, you can be sure to succeed in making your money grow with real estate.
Source:  http://www.philstar.com/business/2017/01/04/1654039/so-you-want-invest-real-estate-here-are-some-tips
Hi, my name is Ernest Martinez. I am committed to Compassion, Freedom and Respect. I am currently an entrepreneur, business owner, traveler, broker, investor, and great friend. I 💙 MY LIFE!!
School taught me "0" about financial freedom, Real Estate Investing, passive income, business cash flow, and tools & systems. Well besides that check balancing exercise. Great, I learned how to add and subtract on a small form book. I guess I should give them credit for that one.
So could you imagine, teaching someone nothing about finances in the real world, and throwing them into it a primarily financially driven world . Money doesn't mean everything, but when even the essentials in life like water, food, and shelter are paid by money. What else can you do? We have to work. And this is what the school system is extremely great at, they teach us about jobs. How to get in them, get good at them, and increase your money flow over time. That way you can buy the essentials, and enjoy the difference. 🙂
But herein lies the problem. Everything in life is getting more expensive. In fact, they get more expensive every year. In fact, it's so consistent in life that people literally bet on it every single day. Some people even bet their life savings. Why would you buy stock on the stock market? You expect it to go up over time. Same thing in Real Estate, the biggest reason people buy is for the appreciation over time, which creates equity in the property.
I wanted what everyone else wanted when I was 18 years old. Well at first it was money, a lot of money. Money for lots of reasons. Here was main ones, I guess I had learned from television and movies. Hot babes and hot weather was the normal mix in my innocent head.
International Travel (living in other countries)
Luxurious House on the Lake or Beach (yup, i said it.)
Incredibly Fast & New Vehicle (this one is a man's favorite, we do love our toys)
Fine Dining everywhere you go, with absolutely no budget.( heck, even taking friends and paying for them all.)
In 2005, I learned  Real Estate Investing is the key to true generational wealth . I got excited, and started my real estate career at age 18.
This book is about my journey. I want to teach you some cool tips and tricks of real estate Investing of course, but the value I want to give you is the story. Hopefully you remember the story even better than the formulas. The formulas might change from real estate market to real estate market, real estate cycle to real estate cycle. The story that inspires you, tends to stay in your mind longer.